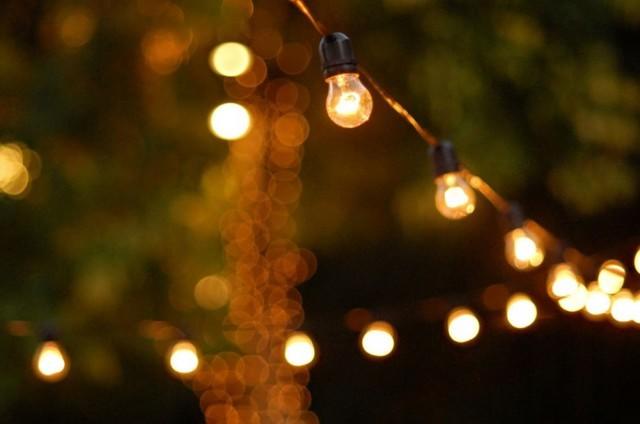 Edison Festoon Tent Lights (Per Foot)
Festoon lighting is available in 50ft strands and can be installed in a variety of ways. These are warm lights that create a very relaxed and formal atmosphere for any occasion.
Price is $1.50 per foot.
Please give us a call if you have any questions about installation.